The Edval cloud system must have the timetable cycle days mapped correctly for the program to operate, so it will know which 'day' to show for any date, e.g. is it MonA or MonB? Term time, holidays, weekends, rotatio start dates, the timetable cycle day and what day it corresponds to on the calendar must be configured before using the program.

Important: A sync from the etz timetable file must be done before date mapping can be completed. Note that the timetable does not have to be completed before syncing, but the file must have the correct grid structure configured.
In order to do complete the date mapping, go to
Daily > Settings
and navigate to the tab that says
Date Mapping
.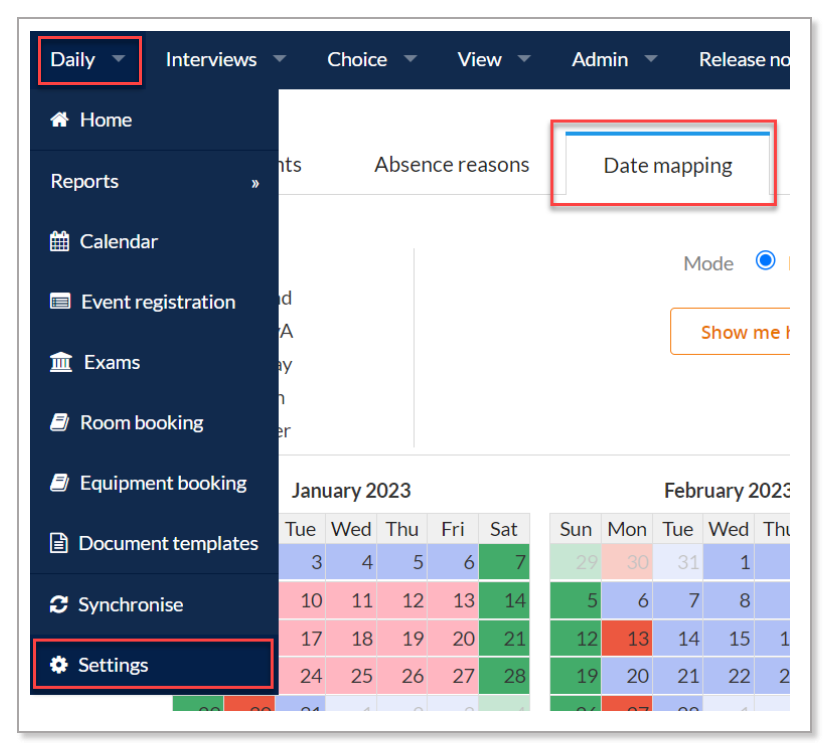 If you do not use Daily, the date mapping can be found under Setting > Settings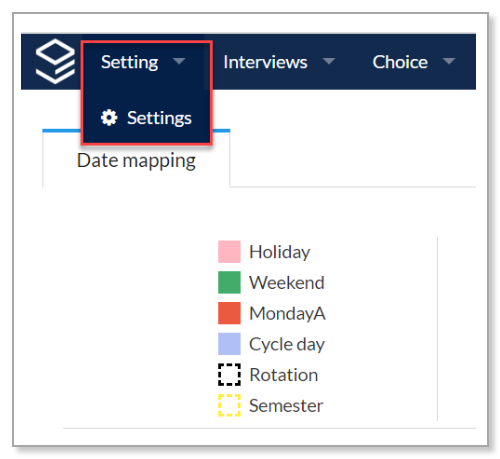 A completed date mapping appears below. Note that there are no 'unmapped' white dates in the calendar.

The calendar has several modes of operation, as defined by the radio button items. The entries are:

Holiday: Click or drag to mark (or unmark) holidays




Weekend: Click to select or deselect days as weekends




MondayAs: Click to mark the first day of the timetable cycle (MondayA)




Rotations: Click to mark rotation start dates




Semester: Click to define the start date of the second semester




Swap Days: Click to create a day swap
As you work, holidays will be marked in PINK, the start-of-cycle days (MonA) will be marked in RED, weekend days will be marked in GREEN and the remaining days will be marked in BLUE.
Setting up the Calendar
7. Save: To save the changes made to the calendar, select 'Save'.